EMF Legal Considerations
Brenda Short LLB(Hons) LLM, our legal advisor, has worked hard to produce an exceptional 100 page document titled "Further legal considerations in relation to EMFs, powerlines and a precautionary approach, following the SAGE report published April 2007". This document considers in further detail whether existing legislation could be applied to any potential pollution from EMFs. It also considers other legislation in relation to powerlines / EMFs and how a precautionary approach could be adopted.
Contents
Background to law in this paper
Role of various Govt. Depts, Govt. Agencies and other bodies
Introduction to legal issues relevant to EMFs
Applicability of exising legislation to EMFs / Powerlines
Extracts from sections 3 and 29 and schedules 3 and 4 to the Electricity Act 1989
Pollution Prevention and Control Act 1999
Copy of European Parliament's reply in June 2005 to petition by Trentham Action Group
Copy of European Parliament's reply in May 2007 to petition by individual from Poland
» Download document in full - 795 KB
Download tracks from RRT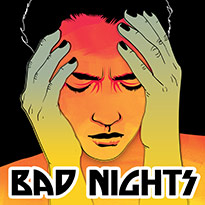 The RRT would like thank Lauren MCnally for the artwork
The RRT needs your help!
Please consider how crucial the RRT charity is and support via financial help so the charity can survive. RRT Trustee Steve Miller aka Afterlife is one of the most successful chill out artists in the world. Steve suffers with electrosensitivity and has kindly donated a track to RRT including 4 mixes to help raise funds to create more awareness about this very serious problem. The Government has failed to support people suffering with electro sensitivity (EHS) in the UK and we must right this injustice. Offer you support by purchasing the track "Bad Nights".
Download here and enjoy!