Sir Paul McCartney's fame academy in phone mast controversy
SIR PAUL McCARTNEY'S fame academy is on a collision course with residents over plans to put six phone masts on one of its buildings in Hope Street. Mobile phone operator Vodafone and O2 want planning permission to put the antennas on top of the chimney of a 1960s building which is part of the Liverpool Institute of Performing Arts (LIPA).
Residents fear the masts will spoil historic views in the street famous for its two Cathedrals, restaurants, and the Philharmonic Hall. They have also raised concerns about the health impacts, given its close proximity to the nursery at Blackburne House. Formby resident Eileen O'Connor, who is a national leading campaigner against mobile phone masts, has also lodged objections to the scheme.
» Full story in the Liverpool Post
Download tracks from RRT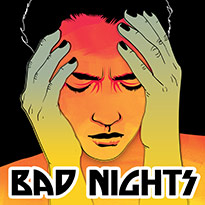 The RRT would like thank Lauren MCnally for the artwork
The RRT needs your help!
Please consider how crucial the RRT charity is and support via financial help so the charity can survive. RRT Trustee Steve Miller aka Afterlife is one of the most successful chill out artists in the world. Steve suffers with electrosensitivity and has kindly donated a track to RRT including 4 mixes to help raise funds to create more awareness about this very serious problem. The Government has failed to support people suffering with electro sensitivity (EHS) in the UK and we must right this injustice. Offer you support by purchasing the track "Bad Nights".
Download here and enjoy!