News
RRT Phire comments Jan 2017
EM Radiation Research Trust and PHIRE Comments onExtending Local Full Fibre Networks submitted to the Department for Culture Media and Sport following a call for evidence. Download here
Message from Professor Magda Havas
Please share with others.
"This past week we learned that the National Toxicology Program released part of their research on ...the carcinogenic effects of cell phones on rats. This was viewed as very important news by many of us who have been following the research and the politics on electromagnetic pollution. Finally a federal U.S. agency stood up and said that cell phone radiation increased the number of cancers in male rats! Dr. Bucher, in his interview followed by questions, also admitted that effects other than heating can be associated with radio frequency radiation. Finally!!!!
Co-incidentally, two weeks earlier, Drs. Lisa Nagy, William Meggs and I gave a presentation to NIEHS scientists (May 9, 2016) on obesity, electrosensitivity, and mycotoxincosis.
My part of the presentation (EHS) is now available on youtube at the following link for those of you who would like to watch it. It's short (approximately 15 minutes). It looks as though there are very few people in the room but part of the lecture hall is not shown. We were told that approximately 300 to 400 scientists would view this presentation in the comfort of their office and in other government buildings. -magda"
Los Angeles County Supervisors unanimously halt construction of toxic cell towers
News reports on the unanimous decision by the Los Angeles County Board of Supervisors to halt construction on the initial 80+ towers in a planned constellation of over 200 towers on fire stations and police stations. These men are uniquely committed, informed, and politically aware. Full report here.
Phone-vs-your-heart
CAN you remember the last time you were in a public space in America and didn't notice that half the people around you were bent over a digital screen, thumbing a connection to somewhere else?

Read full article here
British families at risk from smart meters, campaigners tell MPs
http://www.telegraph.co.uk/earth/energy/10015679/British-families-at-risk-from-smart-meters-campaigners-tell-MPs.html


Smart energy meters offered to every British home could be as dangerous as a "bullet from a rifle" because of the radiation they emit, campaigners have told MPs.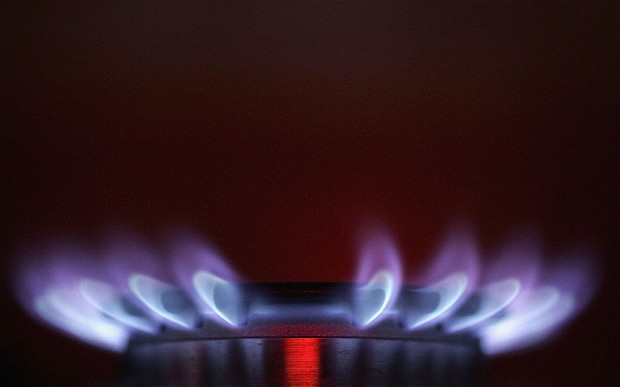 Smart meters are meant to cut energy usage but some campaigners are worried Photo: Getty Image
By Rowena Mason, Political Correspondent
3:54PM BST 24 Apr 2013 

Officials said smart meters are perfectly safe, as the level of radiation they emit is less than that of a mobile phone. Energy companies are planning to install the devices in British homes by 2019 to make gas and electricity readings more accurate.

However, Stop Smart Meters UK told MPs that there is evidence the radiation could be 140 to 800 times higher than that from mobile phones.

Dr Liz Evans, a campaigner, said there are hundreds of studies showing "evidence of harm could be acute", including possible "chronic effects from long term exposure such as cancer, infertility, dementia, genetic damage, immune system dysfunction and damage to foetuses".

"We are many of organisations calling for a precautionary approach, particularly for children," she said.

Mike Mitcham, another campaigner, said there is evidence that it could be 140 to 800 times more powerful than mobile phones. He said the exposure to radiation from smart meters is "very short in the same way a a bullet from a rifle your exposure to that is very shortlived for that tiny fraction of a time that it enters the body".

Tim Yeo, the MP who chairs the committee, said the comparison was "ridiculous", adding: "You can't be suggesting there is similarity from the effect of a bullet from a rifle and the effect of a smart meter?"

"Why not?" said Mr Mitcham, arguing that radiation from smart meters could also seriously harm people.

Dr Jill Meara, who works for Public Health England, said she is "clearly aware of all the concerns expressed around the world" but cited a "substantial body of evidence" showing smart meters are safe.

She said radiation from smart meters is very low compared to guideline levels.

Dr John Swanson, of the Biological Effects Policy Advisory Group, said the health effects of smart meters should be closely monitored, but said the evidence shows they are safe.

Last year, the Government revealed that having smart meters would be voluntary amid health and privacy fears.

Ministers had promised that every household would have a smart meter by 2019 in a £12 billion programme to stop gas and electricity bills being estimated.

In America, utility companies have been hit with multi-million dollar class action lawsuits from people who have had the devices installed in their homes.
Electromagnetic Man
Click here to go to Electromagnetic man website
Professor Oleg Grigoriev
Video footage available from the UK EM Radiation Research Trust meeting June 2015 featuring Dr Erica Mallery Blythe, Dr Viktoria Akekessva and Professor Oleg Grigoriev, Head of the Scientific Department of Non-Ionizing Radiation, Federal Medical Biophysical Center of Federal Medical Biological Agency of Russia and Chairman, Russian National Committee on Non-Ionizing Radiation Protection – View: here
Feed Entries